Note: Specialized physiotherapy for children, babies and adolescents (0 to 18 years old).
Developmental delays
Coordination disorders
Congenital Torticollis
Plagiocephaly
Scoliosis
Neurological conditions
Musculoskeletal trauma / injuries
Fractures
Sprains / strains
Tendinitis
Joint pain
Neck or back pain
Tension headaches and migraines
Temporomandibular joint (TMJ) / jaw problems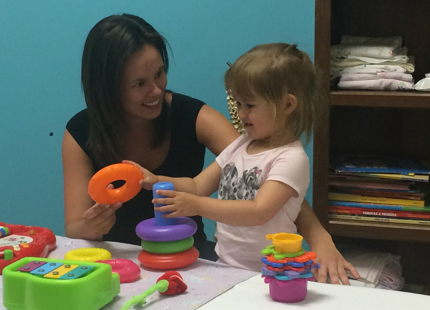 When a child has a health or developmental problem or even a minor injury, this condition usually causes a lot of worry and raises many questions for parents. The role of the physiotherapist specializing in pediatrics is first of all to inform the parents about the condition of the child as well as the origin and progression of the latter. Often, manual techniques (mobilizations / manipulations, stretching, massages) and exercises will be used to restore mobility, promote function and reduce pain. The children's physiotherapist will then guide the parents in the healing or rehabilitation of the young person by proposing habits and exercises to be implemented on a daily basis. In the majority of cases, the assessment will aim to determine the child's level of development as well as the reasons that may explain his difficulties in acquiring the motor skills necessary for his growth. A treatment plan will then be put in place with the help and participation of the parents.
In the case of developmental problems, a detailed report of the assessment and the treatment plan will be given directly to the parents and sent to the other stakeholders involved (pediatrician, occupational therapist, osteopath, speech therapist, psychologist, neuropsychologist, social worker, specialized educator , teacher, etc.). This report will be available only a few days after the first assessment.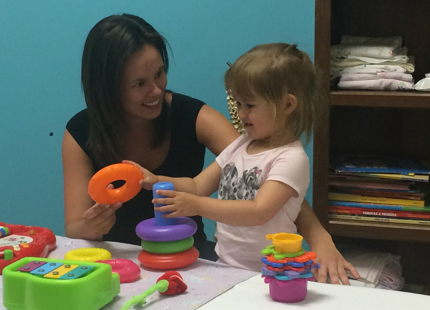 Children can be assessed and treated in physiotherapy at home or in a private clinic. A home consultation can sometimes be more effective in order to fully understand how the child is developing in his environment. The physiotherapist will be able to make the best recommendations, adapted to the child's daily environment.
Do not hesitate to contact us by email or phone. Depending on the specific condition of your child, we will help you make an informed choice between a physiotherapy consultation at home or a clinic appointment.
Our pediatric physiotherapists will take all the time necessary to answer your questions and provide you with the appropriate tools, so that you can help your child as much as possible.