Osteopathy: A Global Approach
Osteopathy is a comprehensive approach that takes into account the different systems of our body (musculoskeletal, cardio-respiratory, digestive, urinary, gynecological). It is for this reason that the reasons for consultation are so numerous ranging from back pain, torticolli, herniated disc to abdominal pain, migraines, anxiety, problem with the jaw, etc …
The approach is defined by manual techniques whether it is tensioning, osteo-articular, visceral and cranial techniques, which aim to give the body the freedom and mobility necessary for an optimal general function, and thus promote the recovery and wellness.
Osteopathy is aimed at clients of all ages, from newborns to the elderly.
Why consult an osteopath?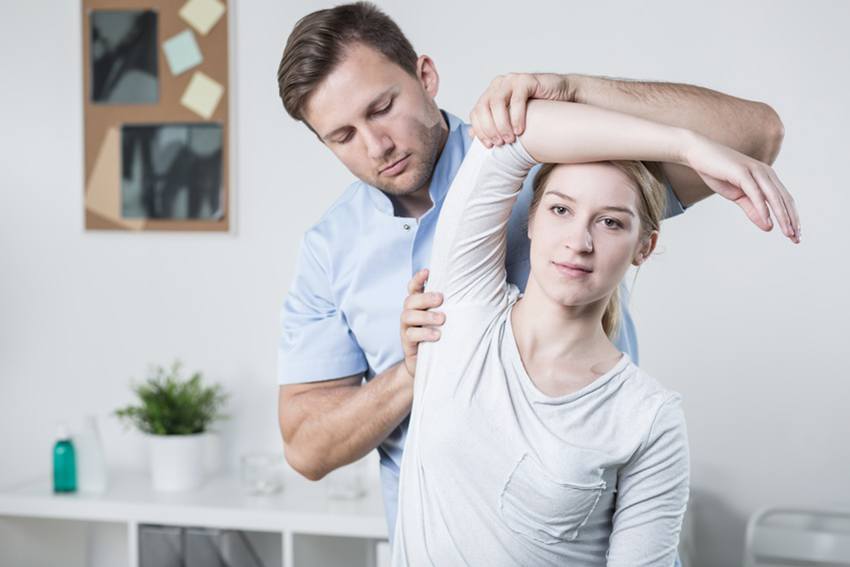 Muscle and joint pain (tendonitis, epicondylitis, sprains, pain in the hips, knees, ankles of progressive onset or following a particular event)
Low back pain, sciatica, herniated disc
Neck pain, back pain, whiplash
Headaches, migraines
Jaw pain (TMJ), blockages, crunches
Clogged ear sensation, tinnitus
Abdominal pain, digestive disorders, bloating
Congestion, sinusitis
Pregnant women for prevention, follow-up or for any discomfort or pain during pregnancy
Newborns (plagiocephaly, torticolli, reflux, colic, tension …)
Stress, anxiety
Edith Lacroix, DO, TRP
Our osteopath, at the Dynax physio clinic in Mascouche, is first of all a physical rehabilitation therapist, member in good standing of the Order of physiotherapy of Quebec, since 2000. She continued her studies in osteopathy, at the College of Studies osteopathic from Montreal (2003 to 2009) then graduated in 2011 following the submission of his Thesis " The impact of osteopathy treatments on the side effects of drugs in cases of CML ".
To see all of its training and continuing education, you can consult its website; www.edithlacroix.com